Kobmusic + Museica Faves 2012 are here!
KobMuseica: Faves 2012 by @Museica & @Kobmusic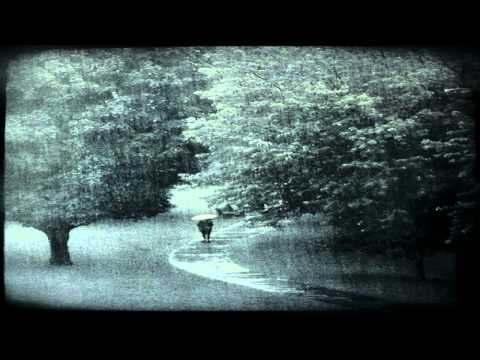 4 tags
This is the sea...
Soothing, yet unsettling. Infinitely mysterious, vast, immense, however familiar. The sea rocks my dreams but also leads a main role in most of my childhood's nightmares. It travels throughout the world bathing our souls and our bodies and our memories and our futures, and it never ends. It never ends.    The sea brings you to me and leads me towards you. Every time I immerse myself in...
The prettiest words are often found in bathrooms…
Without you, the emotions of today would merely be the dead skin of the emotions of the past.
SoHo
Sitting on a borrowed window ceiling facing Broadway: everything's shaking. Must be the subway passing under my building. Or maybe it's me. But no, it can't be. Because I feel such peace despite of the hundreds and hundreds of passers-by that walk, not at a slow pace, never at a slow pace, towards West Houston, towards Bond Street, towards Bleecker. That's New York for me:...
Question Mark
New York is my impossible love. The most attractive, magnetic, mesmerizing yet toxic of the loves I've had. The one who excites me the most, the one who makes me suffer the most. The incessant liar, the constant soul-batterer. The most interesting, the funniest. The one who makes me cry the most; the one who makes me laugh the most. The one I never manage to forget no matter how hard I try....
The ring
I have a ring that I always wear on my little finger. It's worth nothing: my 12 year old nephew made it for me years ago, and for that sole reason, it's my favorite accessory ever.  I've lost it a million times. But, so far, I have always managed to retrieve it. Always. And whenever I come across it in the bottom of my backpack, on the corner of a shelf, inside my toilet bag,...
3 tags
Sleepless in Shanghai - 2012/4710
January 1st 2012, 6am.- Sleepless in Shanghai. Walking around aimlessly. Friend of the Night on my Ipod. Then Corporeal. Then Gold Lion. Free. No money in my pocket  and the air is crisp. Free.  People look at me. It doesn't bother me. No time for much more than this but somehow it feels like enough.  Free. Wild Nothing - Chinatown  Mother Love Bone - Bone China David...
Kobmusic & Museica 2011 Faves →
Here's a list of everything that meant something to us in 2011. Musically, that is. We hope you enjoy it!  Happy 2012!  Follow us on Twitter: @Kobmusic & @Museica. 
On the Road: Wandering Stories VI - Blanca
I met Blanca when we were both 4 years old, and we basically have been in each other lives since then through good and bad, happy and sad. And right now we are, as well as really good friends, temporary roommates. Until I move back to New York, that is. But as well as a great friendship, Blanca and I share something very important that makes our relationship even more significant than it already...
Zero
-So… are you sure we can overcome anything? -Anything. -Anything, except death? - Yes, we can overcome anything except death itself. I had been dozing whilst reading on the beach, and this rather unwelcome conversation had trespassed its way into my dreams. It was taking place between a young mother and her son, who couldn't have been more than seven years old, as they both collected...
Pocket memories: Instructions
Bottle the moments. Cork the bottle. Uncork it and smile when you smell the contents. 
3 tags
3 tags
Hold on to what you've got...
And enjoy the present. Sometimes the only option that makes sense is staying put. Like now.  Málaga, Spain. Bike ride at dusk. 
"Our battered suitcases were piled on the sidewalk again; we had longer ways to..."
– Kerouac.
On the Road: Wandering Stories V - Bianca
I went to San Francisco for the first time on July 2010 after a too good to be true stay in the wonderful city of Seattle. I have to admit that my first days in San Fran were a bit dull, probably because I was mentally comparing both cities, and they are nothing similar. But, as luck would have it, on my very last day in the Californian city, I met this wonderful Australian who made my visit more...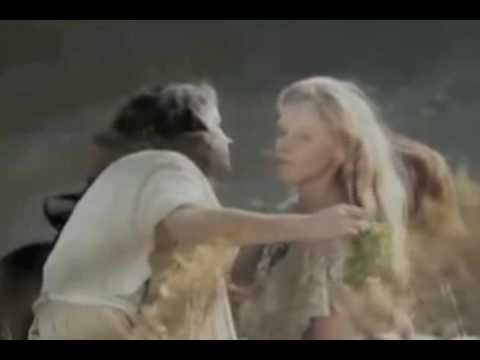 On the Road: Wandering Stories IV - Mareike
I met Mareike on my second day in Chicago. We were both staying at the same hostel room and woke up to the sound of a Chinese woman crying loudly. Neither of us knew what was going on, and as sad as the scenario seemed, we ended up laughing about it over breakfast. It turned out she was just homesick, so no biggy there. In any case, Mareike and I went out to explore the wonderful city together...
"Not all those who wander are lost."
7 tags
On the Road: Wandering Stories III - Kris
The Pacific North West is famous, amongst other things, for having exported a distinct coffee culture phenomenon to the rest of the US. Major Northwestern cities like Seattle or Portland are packed with independent roasteries that, not only offer the most amazing and delicious specialties, but also provide a refuge to keep ourselves warm in the endless hazy rainy days. Hearty havens for the mind...
4 tags
Take me somewhere nice
"The man who goes alone can start today; but he who travels with another must..."
– Henry David Thoreau
2 tags
On the Road: Wandering Stories II - Mirna
I met Mirna in Portland, Oregon. She was actually the first person I talked to there (if we don't include the homeless woman who gave me the finger as I was walking towards the hostel from Union Station). Born in Minneapolis, Minnesota 18 years ago, she had just arrived from Hawaii when I met her, and had plans to stay in Portland for a few days before going to Seattle on her way home. Despite our...
"To awaken quite alone in a strange town is one of the pleasantest sensations in..."
– Freya Stark  
3 tags
On the road: Wandering Stories I - Kelly
Kelly was born in Tasmania, Australia, 26 years ago. Merely 10 months ago she was engaged to be married and ready to settle down in her hometown. Somewhere along the way, however, things changed dramatically, and the engagement was broken.   But Kelly did not give grief a chance. In fact, she decided to kick life in the butt instead and, along with her best mate Bronya, they took a plane to...
"Half the fun of the travel is the esthetic of lostness."
– Ray Bradbury
14 tags
Beyond life, beyond death, beyond reason... Always...
We need it. Want it. Feel it. Sometimes fear it. Loathe it. Deny it. It's universal. It's not rational. It cannot be measured or quantified. And at times, it hurts. It is within ourselves. It is immortal.      I just want to be there  When we're caught in the rain  I just want to see you laugh not cry  I just want to feel you  When the night puts on its cloak  I'm lost...
"Music is what feelings sound like."
27 tags
Little things, great songs
…Y tu piel es blanca, como esta mañana de enero, demasiado hermosa como para ir a trabajar… Summer… Winter… Have you ever sat down in the fresh cut grass /  And thought about the moment and when it will pass /  Hey man now you're really living  Sometimes I find myself sitting back and reminiscing  Hang on to the things that you're supposed to say / ...
3 tags
Haunted Houses
My new good Belgian friend Ignace and I went to visit one of the most famous haunted houses in Southern Spain, Cortijo Jurado. Built in the 19th century by the Heredias, one of the Andalusia's wealthiest families at the time, the building has 365 windows, one for each day of the year, and its purpose was to be part of a grand agriculture enterprise. In 1925, the property passed to...

2 tags
Cause packing is not so hard to do...
Or is it? What to do when you are going for a few months to a place where seasons change as quickly and often as Madonna's outfits in a show? Well,  the answer is… I don't have an answer. But I always try to bring less than I actually think I am going to need, and I never regret leaving things behind. I am sad to be leaving New York for a while, but I will be back in the summer!...
3 tags
New York is... home?
How many songs have been written about this city? How many poems? How many books? How many films? And yet, however many we have seen, however much we think we know the city by sight or by sound, not even living here do we cease to be constantly surprised by it. Sometimes favourably and sometimes unfavourably, let's be fair. Photo Credit: Ignacio Dorao Moris...
Watch
The House of the Rising Sun
7 tags
Life can be so sweet...
on the sunny side of the street… leave your worries on the doorstep… Wise words, Armstrong! Well, I don't know about the doorstep, but I did definitely leave my worries on the train from Chicago to New Orleans. The minute I arrived I knew there was a reason why I wanted it to be the last stop of this trip. This city is (despite the tragedy that's still relatively...
"Take a moment from time to time to remember that you are alive. I know this..."
– Bill Bryson
5 tags
62+8
62 hours on a train. 8 hours in Chicago. I stink. Literally. I took a train from Seattle to Chicago on… when was this? On Monday, that's it. Okay, so the train was supposed to take 45 hours. Not too shabby. BUT… alas! All sort of things happened. Initial delay of the train on its way to Seattle first, then engine problems (eventually fixed), then frosted tracks (eventually…...
"The traveler sees what he sees. The tourist sees what he has come to see."
– Chesterton
8 tags
I have a thing for bridges...
And I am sure Freud would have something to say about that… Manhattan Bridge, New York, NY Brooklyn Bridge, New York, NY Queensboro Bridge, New York, NY Williamsburg Bridge, New York, NY Queensboro Bridge, New York, NY Brooklyn Bridge and Manhattan Bridge, New York, NY Hawthorne Bridge, Portland, OR Hawthorne Bridge, Portland, OR Golden Gate Bridge, San...
"For my part, I travel not to go anywhere, but to go. I travel for travel's sake...."
– Robert Louis Stevenson